Gregor Bühl is a a renowned opera and concert conductor. In the last few seasons Maestro Bühl was a regular guest at the Hamburg and Stuttgart State Operas, where he conducted Cenerentola, Rigoletto, Pique Dame, L'elisir d'amore, Les contes d'Hoffmann and Tosca. He also regularly collaborates with the Hannover State Opera, where he recently conducted several new productions including the German premiere of Manfred Trojahn's Orest and a highly acclaimed production of La Traviata.
RECENT AND FUTURE HIGHLIGHTS
Most recent and future projects include a new interpretation of Beethoven's Fidelio, and a performance series of Madama Butterfly at the Royal Opera Copenhagen; a revival of Viaggio a Reims at the Hannover State Opera; the continuation of a CD series for Capriccio with works by Walter Braunfels; and a number of concerts with the Orchestra of the Gothenburg Opera, with Trondheim Symphony Orchestra, with the Staatskapelle Weimar and a new production of Il Trovatore at the opera festival Østfold, Norway.
Gregor Bühl gained international attention by launching the highly-acclaimed new Ring des Nibelungen cycle at the Royal Opera House in Stockholm. His interpretation was enthusiastically received by audience and press alike. The entire production was recorded and broadcast by Swedish Television and is available on DVD.
Maestro Bühl gave his North American debut with Fidelio at the Canadian Opera Company Toronto and his South America debut at Teatro Colón in Buenos Aires with Lehàr's Merry Widow. He has appeared as guest conductor at the Opéra National de Montpellier, the Semperoper Dresden , the Deutsche Oper Berlin and the Leipzig Opera.
His concert engagements have presented him extensively in Germany, Scandinavia, Eastern Europe and the Middle East, working with the Radio Symphony Orchestras in Berlin, Hamburg, Hilversum and Hannover; with the Finnish and Danish Radio Orchestras; with the Israel Philharmonic, Staatskapelle Weimar, Trondheim Symphony Orchestra, Düsseldorf Symphony an the Staatsphilharmonie Rheinland Pfalz.
Mr. Bühl was first engaged as GMD Gerd Albrecht's assistant at the Hamburg State Opera and was shortly after chosen for the position of 1. Kapellmeister at the Hannover State Opera. During this six year engagement he conducted a broad operatic repertoire, including not only the major German and Italian operas, but also important contemporary works.
Mr. Bühl's discography includes, among others:
the Preis der deutschen Schallplattenkritik award winning recording Walter Braunfels: Prelude from »Don Gil von den grünen Hosen«, op.35; Divertimento op.42; Serenade op.20, Ariel's Song op.18. w. ORF Vienna Radio Symphony Orchestra, CapriccioNR (Naxos) (2021)
the Weber/Kurpinski/Crusell Clarinet concertos with Sharon Kam and ORF Vienna Radio Symphony Orchestra, Orfeo (2020)
Walter Braunfels: Fantastical Apparitions of a Theme by Hector Berlioz Op. 25 / Sinfonia brevis, op. 6 with Deutsche Staatsphilharmonie Rheinland-Pfalz, Capriccio (2019)
Walter Braunfels WERKE FÜR KLAVIER UND ORCHESTER with Tatjana Blome and the Deutsche Staatsphilharmonie Rheinland-Pfalz, Capriccio (2018)
Walter Braunfels CARNEVALS OUVERTÜRE / HÖLDERLIN GESÄNGE with B. Buntrock, P.-A. Edelmann and the Deutsche Staatsphilharmonie Rheinland-Pfalz, Capriccio (2017)
the award winning recording of American clarinet music with Sharon Kam and the London Symphony Orchestra, available on Warner classics (2002).
Gregor Bühl started his conducting studies at the Musikhochschule in Düsseldorf with Wolfgang Trommer. He participated in master classes with Ferdinand Leitner, Gary Bertini and Gerd Albrecht.
Since April 2016 Mr. Bühl is professor at the Academy of Opera in Oslo.
In 1995, Mr. Bühl was awarded the second prize at the Nikolai Malko Conductors Competition in Copenhagen and in 1993 the culture prize of Berenberg Bank in Hamburg. He also received scholarships from "Deutsche Stiftung Musikleben" and "DAAD".
OPERA

                                                                               

Bartók, B.
Blaubart
Beethoven, L.v.
Fidelio
Bernstein, L.
On the Town
Trouble in Tahiti
Bizet, G.
Carmen
Flotow, F. G. v.
Martha
Humperdinck, E.
Hänsel und Gretel
Lehár, F.
Die lustige Witwe
Lortzing, A.
Der Wildschütz
Massenet, J.
Werther
Mozart, W.A.
Die Zauberflöte
Don Giovanni
Idomeneo (Strauss Version)
Le nozze di Figaro
Nicolai, O.
Die lustigen Weiber von Windsor
Offenbach, J.
Les contes d'Hoffmann
Puccini, G.
Gianni Schicchi
Il tabarro
La Bohème
Madama Butterfly
Suor Angelica
Tosca
Rossini, G.
Cenerentola
Il barbiere di Siviglia
Il viaggio a Reims
Saint-Saëns, C.
Samson et Dalila
Schnittke, A.
Historia von D. Johann Fausten
Smetana, B.
Die verkaufte Braut
Strauss, R.
Ariadne auf Naxos
Der Rosenkavalier
Elektra
Tchaikovsky, P.I.
Eugen Onegin
Pique Dame
Trojahn, M.
Enrico
Orest
Was ihr wollt
Verdi, G.
Don Carlo
Il Trovatore
La Traviata
Rigoletto
Simone Bocanegra
Un Ballo in Maschera
Wagner, R.
Das Rheingold
Der fliegende Holländer
Die Meistersinger von Nürnberg
Die Walküre
Götterdämmerung
Lohengrin
Parsifal
Siegfried
Tannhäuser
Tristan und Isolde
Weber, C.M.v.
Der Freischütz
Zimmermann, U.
Die weiße Rose
CONCERT

Arutjunjan, A.G.
Trumpet Concerto
Atterberg, K.
Symphony no.5
Bartók, B.
Concerto for Orchestra
Divertimento
Music for strings, percussion and celesta
Tanzsuite
Viola concerto
Beethoven, L.v.
Concerto for Piano no.3
Concerto for Piano no.4
Concerto for Piano no.5
Coriolan Overture
Egmont Overture
Leonore 3, Overture
Musik für Ritterballet
Symphony no.1
Symphony no.2
Symphony no.3
Symphony no.4
Symphony no.5
Symphony no.6
Symphony no.7
Symphony no.8
Symphony no.9
Tripelkonzert
Two romances for violin solo
Berg, A.
Violinkonzert
Berlioz, H.
Le Carnival romain
Bernstein, L.
Candide Overture
On the Town
Prelude, Fugue and Riffs
Serenade
Bizet, G.
Arlesienne Suites nos. 1 & 2
Brahms, J.
Doppelkonzert
Haydn Variationen
Klavierkonzert no.1
Klavierkonzert no.2
Symphony no. 1
Symphony no. 2
Symphony no. 3
Symphony no. 4
Violin Concerto in D Major, op. 77
Britten, B.
Piano concerto
The Young Person's Guide To The Orchestra
Variations on a Theme of Frank Brigde
Bruch, M.
Double concerto for Viola and Clarinet
Bruckner, A.
Symphony no. 4
Symphony no. 8
Symphony no.9
Chopin, F.
Concerto for Piano no.1
Copland, A.
Clarinet Concerto
Rodeo (Suite)
Creston, P.
Marimba Concertino
Debussy, C.
L'apres midi d'un faune
Première Rhapsodie
Dukas, P.
Der Zauberlehrling
Dvorak, A.
Cello Concerto
Der Wassermann Overture
Streicherserenade
Symphony no. 8
Symphony no. 9 (New World)
Elgar, E.
Cello Concerto
King Olaf (Oratorio)
Pomp & Circumstance
Françaix, J.
Thema con Variazioni
Gade, Nils W.
Nachklänge zu Ossian
Symphony no. 8
Gershwin, G.
An American in Paris
Glinka, M.
Ruslan und Ludmilla/Overture
Gould, G.
Derivations
Grieg, E.
Peer Gynt Suite
Hartmann, K.A.
Symphony no. 8
Haydn, J.
Symphony no. 88
Symphony no. 94 (Paukenschlag)
Symphony no. 95
Symphony no.100
Symphony no.101 in D Major (The Clock)
Symphony no.103
Symphony no.104 (London)
Trompeten Konzert
Henze, H.W.
Symphony 7
Hindemith, P.
Mathis der Mahler (Symphony)
Symphonische Metamorphosen
Ibert, J.
Concerto for Flute
Lalo, E.
Symphonie Espagnole
Langgaard, R.
Symphony no. 4
Liszt, F.
2. Klavierkonzert
Les Preludes
Wanderer Fantasie (Schubert)
Lutoslawski, W.
Cello Concerto
Concerto for Orchestra
Mahler, G.
Symphony no 1
Mendelssohn, F.B.
Hebrides Overture
Sommernachtstraum
Symphony no. 3 (Scottish)
Symphony no. 4
Violin Concerto
Milhaud, D.
Le Carnaval d'Aix
Scaramouche
Mozart, W.A.
Clarinet Concerto
Klavierkonzert Nr. 20
Klavierkonzert Nr.21
Klavierkonzert Nr.23
Klavierkonzert Nr.27
Sinfonia Concertante
Symphony no. 35
Symphony no. 36
Symphony no. 38
Symphony no. 39
Symphony no. 40
Nielsen, C.
Clarinet Concerto
Violinkonzert
Orff, C.
Carmina Burana
Poulenc, F.
Les Biches Orchestral Suite
Prokofiev, S.
Liebe zu den 3 Orangen (Suite)
Second Violin Concerto
The Classical Symphony
Ravel, M.
Bolero
Daphne & Chloe Suite no. 2
La Valse
Le tombeau du Couperin
Ma mere l'oye
Piano Concerto in G
Valse nobles et sentimentales
Respighi, O.
Fontane di Roma
Rietz, J.
Clarinet concerto
Rimsky-Korsakov, N.
Sheherazade
Schubert, F.
Symphony no. 4
Symphony no. 5
Symphony no. 8
Symphony no. 9 (C Major)
Symphony no.10
Wanderer Fantasie (Liszt)
Schumann, R.
Cello Concerto
Klavierkonzert
Konzertstück für 4 Hörner
Manfred Overture
Symphony no. 1
Symphony no. 2
Symphony no. 3
Symphony no. 4
Shaw, A.
Jazz Concerto for Clarinet
Shostakovich, D.
Symphony no. 5
Symphony no. 7
Symphony no. 9
Sibelius, J.
Finlandia
Symphony no 2
Violin Concerto
Strauss, R.
Also sprach Zarathustra
Der Bürger als Edelmann – Suite
Don Quixote
Drei Hymnen
Macbeth
Till Eulenspiegel
Tod und Verklärung
Stravinsky, I.
Apollon Musagete
Circus polka
Dumbarton Oaks
Histoire du soldat
L'oiseau de feu
Le sacre du printemps
Pulcinella (whole ballett)
Suite für kleines Orchester
Szymanowski, K.
Second Violin Concerto
Taneyev, S.I.
Violin Concerto
Tchaikovsky, P.I.
Capriccio Italien
Dornröschen
Rokoko Variationen
Symphony no. 1
Symphony no. 5
Symphony no. 6 (Pathetique)
Violin Concerto
Verdi, G.
La Forza del Destino (Overture)
Requiem
Wagner, R.
Wesendonck Lieder
Weber, C.M.v.
Clarinet Concarto no. 1
Clarinet Concerto no. 2
Concertino
Euryanthe – Overture
Oberon – Overture
Webern, A.
Passacaglia op. 1
Weill, K.
Kleine Dreigroschenmusik
Gregor Bühl – Rheinfahrt (Götterdämmerung by R.Wagner)
Gregor Bühl – Vorspiel 2 Akt (Walküre by R.Wagner)
Gregor Bühl – Zwischenspiel (Das Rheingold by R.Wagner), Stockholm Ring
Gregor Bühl – Trauermarsch (Götterdämmerungby R.Wagner)
Strauss, Bartok: Staatsorchester Stuttgart
Strauss, Trojahn, Schumann: Konzert in Montpellier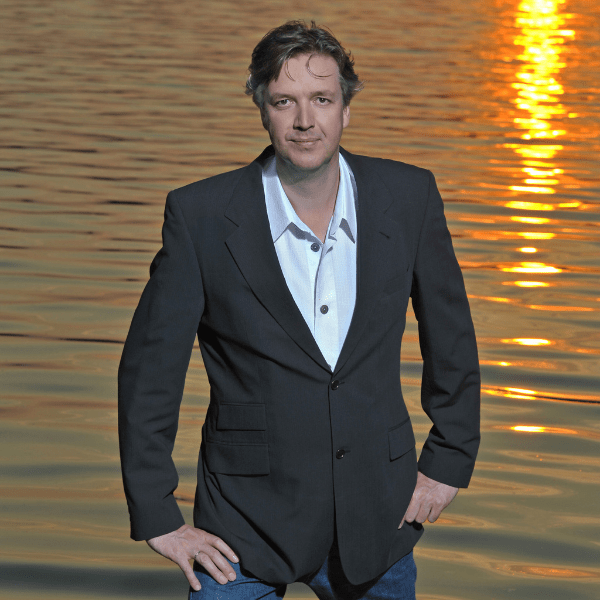 On Oct. 30th the Trondheim Symfoniorkester & Opera with their choir, soloists, pianists, and hefty percussions come to occupy another…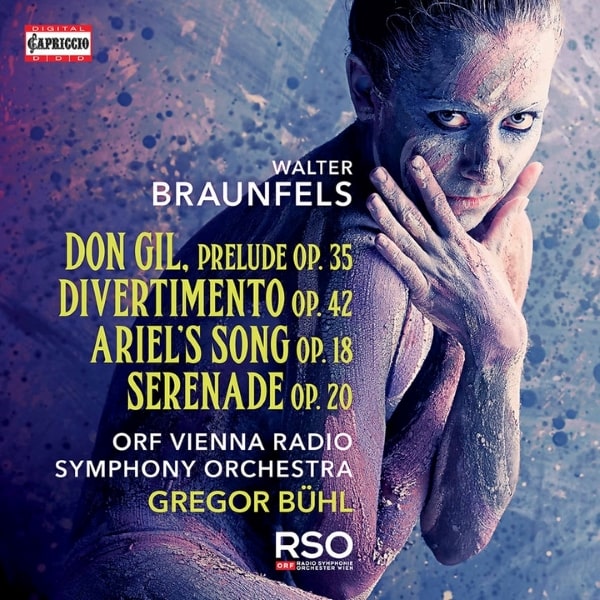 The CD Walter Braunfels: Prelude from "Don Gil von den grünen Hosen", op.35; Divertimento op.42; Serenade op.20, Ariel's Song op.18…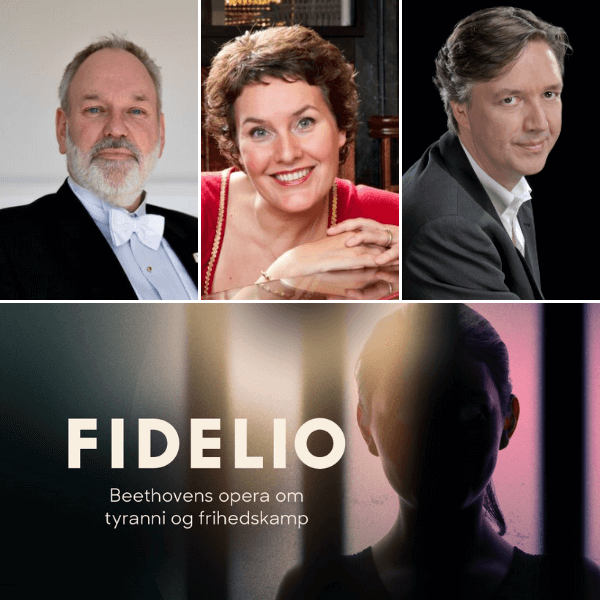 In the marvellous reinterpretation of Beethoven's only opera, Niels Jørgen Riis (tenor) makes his debut in the role of the…