Gisela Stille is a lyric-dramatic soprano of quality and freshness. She combines both power and agility.
Since 2001 Mrs. Stille has been a principle at the Royal Opera Copenhagen. Her repertoire includes: Agathe/Der Freischütz, Lucia/Lucia di Lammermoor, Lulu, Mimi/La Bohème, Donna Anna/Don Giovanni, Alice/Falstaff, Violetta/La Traviata, etc.
Gisela Stille has been honored as Ridder af 1. grad af Dannebrogordnen (1st Class Knight of Dannebrog) by HM The Queen of Denmark.
RECENT AND FUTURE ENGAGEMENTS
Recent and future highlights include among others:
a debut as Desdemona in Otello, as well as Micaëla/Carmen at Royal Danish Opera;
Matilde/Wilhelm Tell in a new production at the Victorian Opera in Melbourne;
Weber's Oberon at Oper Graz;
Haydn's Die Schöpfung with Copenhagen Royal Chapel Choir;
Violetta Valery/La Traviata, Aunt Lydia/The Handmaid's Tale and Amelia/Simon Boccanegra at Royal Danish Opera;
a Daphne (R. Strauss) concert with conductor Hartmut Haenchen;
Opera Galà Concert at Opera i Rebild, Denmark;
a concert version of Langgaard's Antikrist with the Danish Symphony Orchestra;
a New Year's concert with the DR Symphony Orchestra (Vilja – lied from The Merry Widow,  Klänge der Heimat from Die Fledermaus).
Past engagements of Gisela Stille in recent years include Lucia in the successful staging of The Exterminating Angel, written by Thomas Ades, and performed in Salzburg, London, and at the Met as well as Alban Berg´s Lulu in a very successful production by Stefan Herheim in Oslo and Copenhagen, conducted by Michael Boder, then at the Semperoper Dresden, conducted by Cornelius Meister. She also sang Matilde in Wilhelm Tell at the Welsh National Opera, Donna Anna in Don Giovanni at the Savonlinna Opera Festival, had her debut as Salome, and Helene in Les Vepres Siciliennes at the Royal Danish Opera, and sang Agathe in Der Freishützat the Semperoper Dresden.
In the summer 2013 and 2014 she sang Pamina at the opening of the spectacular Zauberflöte at the Bregenzer Festspiele, staged by David Pountny, conducted by Patrick Summers.
Gisela Stille has performed with various orchestras in various countries: The Dew Fairy (Hänsel und Gretel) with the Berlin Philharmonic Orchestra conducted by Mark Elder. Grieg Songs with I Pomeriggi Musicali in Mayland. Symfony nr 9 by Beethoven in Palermo, Italy. Schubert´s mass in A major in Brussels conducted by Walter Weller, and a tour in Great Brittain with Elvis Costello, performing his Secret Songs written specially for Gisela. She has sung Judas Maccabäus with the Danish National Radio Orchestra under Robert King, and Händel´s Messiah with the Swedish Radio Symfony Orchestra. She sang Vier Letzte Lieder by R. Strauss in Oslo cunducted by Thomas Sondergård, and the sopranosolo in Brahm´s Requiem in Cardiff also conducted by Thomas Sondergård.
Gisela Stille has been a finalist in the Queen Sonja's International Singing Competition, as well as the Belvedere Competition in Vienna where she got the price from the international press.
She has received the Leonine Sonning music prise, and in 2001 she was the recipient of the Birgit Nilsson Personal Award.
OPERA 



Beethoven, L.v.
Fidelio
Leonora
Berg, A.
Lulu
Lulu
Bizet, G.
Carmen
Michaela
Britten, B.
Peter Grimes
Ellen Orford
Costello, E.
Secret Songs
Jenny Lind
Gounod, C.
Faust
Marguerite
Korngold, E.W.
Die Tote Stadt
Marietta
Massenet, J.
Manon
Manon
Mozart, W.A.
Die Zauberflöte
Pamina
Don Giovanni
Donna Anna
Offenbach, J.
Les Contes d'Hoffmann
Gulietta
Stella
Antonia
Puccini, G.
La Bohème
Mimi
La Rondine
Magda
Suor Angelica
Suor Angelica
Turandot
Liù
Rossini, G.
Guillaume Tell
Mathilde
Strauss, J.
Fledermaus
Rosalinde
Strauss, R.
Arabella
Arabella
Daphne
Daphne
Elektra
Chrysothemis
Frai ohne Schatten
Kaiserin
Rosenkavalier
Marschallin
Salome
Salome
Tchaikovsky, P.I.
Eugen Onegin
Tatjana
Verdi, G.
Falstaff
Alice
La Traviata
Violetta
Otello
Desdemona
Simon Boccanegra
Amelia
Trovatore
Leonora
Vèpre Cicilienne
Helène
Wagner, R.
Das Rheingold
Freja
Götterdämmerung
Gutrune
Meistersinger
Eva
Weber, C.M.v.
Freischütz
Agathe
Oberon
Rezia
Gisela Stille – Oberon by C.M. v. Weber – Role Reiza – Oper Graz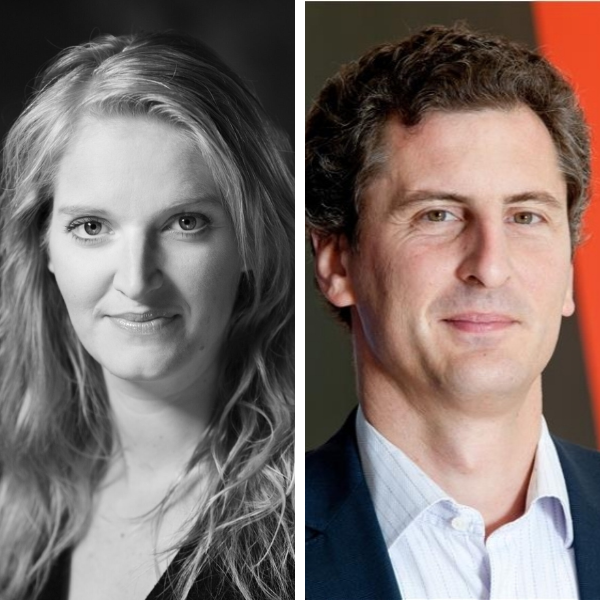 On Aug. 14th, soprano Gisela Stille sings in this year's edition of Opera i Rebild 'Stjernestunder'. The artistic director and…