Praised for "his talent and great theatrical instincts", Davide Levi has worked with some of the finest orchestras and opera companies in Europe, including Oper Leipzig, Malmö Opera, Garsington Opera, Teatro Lirico di Cagliari, Opera North, Opera de Tenerife, English Touring Opera, The Royal Ballet, I Pomeriggi Musicali, the Hebrides Ensemble, the Britten-Pears Symphony Orchestra. Feeling at ease both in the orchestra pit and on the concert platform, Davide has a wide knowledge of both symphonic and operatic repertoire.
RECENT AND FUTURE HIGHLIGHTS
In March 2021, Davide made his debut at the Opera de Tenerife conducting Cimarosa's Il matrimonio segreto, a production he also conducts at the Teatro Regio di Parma and the Teatro Massimo di Palermo in the 2022/2023 season. He also made his debut with the Malmö Opera Orchestra, where he will be returning next season for a symphonic concert. In the 2023/2024 season, Davide conducts a New Year's concert w. Jönköping Sinfonietta.
Davide is the current Sir Charles Mackerras Junior Fellow in Conducting, a position that led him to conduct several projects including collaborations with the Philharmonia Orchestra and, in 2022, with Welsh National Opera.
He was also awarded the 2021/2022 Kurt Weill/Julius Rudel Conducting Fellowship, working on a production of Lady in the Dark at the Volksoper in Vienna.
Despite the circumstances, 2020 saw successful concerts in London featuring Sibelius' Violin Concerto, Schumann's Manfred Overture and Rimsky-Korsakov's Scheherazade. He assisted Pablo Heras Casado in Madrid, conducting the orchestra of the Escuela Superior Reina Sofia in a concert featuring Beethoven's Fifth Symphony and Triple Concerto, and Giuseppe Finzi at the Teatro Lirico di Cagliari on a production of The Merry Widow.
Projects that had to be postponed or were canceled due to the pandemic include assisting Ivan Fischer on his tour with Patricia Kopatchinskaja and the Budapest Festival Orchestra and assisting Tobias Ringborg on a production of Verdi's Un Giorno di Regno at Garsington.
Fluent in five languages, opera has become Davide's natural habitat; recent highlights include performances of Cavalleria Rusticana, La Traviata, Cosi fan tutte, Carmen and La Cambiale di Matrimonio. He assisted GMD Ulf Schirmer on Oper Leipzig's highly acclaimed production of La Fanciulla del West and the entire Ring Cycle in 2018/19, for which he was called back in the following season.
Passionate about working with young musicians and bringing music to communities, Davide has conducted workshops for emerging composers with the Orchestra of Opera North and the Hebrides Ensemble.
OPERA

Beethoven, L.v.
Fidelio*
Bellini, V.
Norma
Berkeley, L.
A dinner engagement
Bizet, G.
Carmen
Cimarosa, D.
Il matrimonio segreto
L'impresario in angustie
Donizetti, G.
Don Pasquale
Elisir d'amore
Gounod, C.
Faust*
Humperdinck, E.
Hänsel und Gretel
Jessen, E.
Syllable
Lehar, F.
Die Lustige Witwe
Mascagni, P.
Cavalleria Rusticana
Minkus, L.
Don Quixote
Mozart, W.A.
Così fan tutte
Don Giovanni
Le nozze di Figaro
Puccini, G.
Gianni Schicchi
La Bohème
La Fanciulla del West
Le villi
Madama Butterfly*
Tosca
Rossini, G.
Cenerentola
Il Barbiere di Siviglia
Il Viaggio a Reims*
La cambiale di matrimonio
Strauss, R.
Ariadne auf Naxos*
Verdi, G.
Falstaff
La Traviata
Rigoletto
Simon Boccanegra
Un ballo in maschera
Un giorno di regno
Wagner, R.
Götterdämmerung
Rheingold
Siegfried
Walküre
Weill, K.
Der Silbersee
Die Dreigroschenoper
Lady in the Dark
Zaubernacht
*in preparation
SYMPHONIC & BALLET

Beethoven, L.v.
Coriolano Overture
Piano Concerto n.1
Prometheus Overture
Symphony n. 1
Symphony n. 2
Symphony n. 3
Symphony n. 4
Symphony n. 5
Symphony n. 6
Symphony n. 7
Symphony n. 8
Triple Concerto op.56
Brahms, J.
Concerto for violin and cello op.102
Ein Deutsches Requiem*
Symphony n.1
Symphony n.2
Symphony n.4
Variations on a theme by Haydn
Britten, B.
Sea Interludes
Sinfonietta
Variations on a theme by Frank Bridge
Bruckner, A.
Overture in G minor
Bush, A.
Symphonic Dances
Copland, A.
Dances from Rodeo
Debussy, C.
Prelude a l'apres-midi d'un faune
Dvořák, A.
Symphony n.7
Symphony n.8
Symphony n.9
The Noon Witch
Elgar, E.
Enigma Variations
Grieg, E.
Holberg Suite
Peer Gynt Suites
Piano Concerto op.16
Ibert, J.
Concertino da camera
Haydn, J.
Symphony n. 20
Symphony n. 88
Symphony n. 93
Symphony n. 94
Symphony n. 100
Symphony n. 101
Symphony n. 103
Williams, J.
Tuba Concerto
Koehne, G.
Three Poems of Byron
Ligeti, G.
Concert Romanesc
Mahler, G.
Adagietto from Symphony n.5
Adagio from Symphony n.10
Rückert Lieder
Symphony n.1
Mendelssohn, F.
A Midsummer Night's Dream Overture
Hebrides Overture
Symphony n. 3
Symphony n. 4
Mozart, W.A.
Overture zur Zauberflöte
Requiem*
Serenade for winds "Gran Partita"
Symphony n. 25
Symphony n. 29
Symphony n. 31
Symphony n. 35
Symphony n. 36
Symphony n. 38
Symphony n. 39
Symphony n. 40
Symphony n. 41
Poulenc, F.
Concerto for two pianos*
Sinfonietta
Prokofieff, S.
Lieutenant Kije Suite
Romeo and Juliet Suite
Symphony n. 1
Violin Concerto n. 1
Rachmaninoff, S.
Symphonic Dances
Ravel, M.
Daphnis et Chloe Suite
Le tombeau de Couperin
Ma mere l'oye
Pavane pour une infante defunte
Rimsky-Korsakov, N.
Sheherazade
Rossini, G.
Sinfonia da "Semiramide"
Schönberg, A.
Kammersymphonie n.1
Pierrot Lunaire*
Schubert, F.
Rosamunde Overture
Symphony n. 6
Symphony n. 8 D759 "Unfinished"
Schumann, R.
Manfred Overture
Symphony n. 1
Symphony n. 3
Sculthorpe, P.
The Stars Turn
Shostakovich, D.
Cello Concerto n.1
Piano Concerto n.1
Sibelius, J.
Finlandia
Sy
Violin Concerto
Strauss, R.
Don Juan*
Till Eulenspiegel*
Stravinsky, I.
Histoire du Soldat
Petrushka
Pulcinella Suite
Rite of Spring
The Firebird
Tchaikovsky, P.I.
Piano Concerto n.1
Romeo and Juliet Overture
Serenade for strings
Sleeping Beauty
Symphony n. 1
Symphony n. 5
Symphony n. 6
The Nutcracker
Vaughan Williams, R.
Symphony n. 2*
Davide Levi – Donizetti – Don Pasquale Cheti cheti immantinente w. Malmö Opera Orchestra (2021)
Davide Levi – Strauss – Arabella Aber der Richtige w. Malmö Opera Orchestra (2021)
Davide Levi – Cimarosa – Il matrimonio segreto, Aria Paolino at Opera de Tenerife (2021)
Davide Levi – Tchaikovsky – Romeo and Juliet (excerpts) – w. Trinity Laban Symphony Orchestra/Philharmonia Orchestra (2019)
Davide Levi – Werther – Air des lettres w. Malmö Opera Orchestra (2021)
Davide Levi – Thomas – Hamlet – Doute de la lumiere – w. Malmö Opera Orchestra (2021)
Davide Levi -Cimarosa – Il matrimonio segreto, Recitativo Carolina e Finale II at Opera de Tenerife (2021)
Davide Levi – Rachmaninov – Symphonic Dances (excerpts) w. Trinity Laban Symphony Orchestra (2021)
Il matrimonio segreto at Ópera de Tenerife (Mar. 2021)
Il matrimonio segreto at Ópera de Tenerife (Mar. 2021)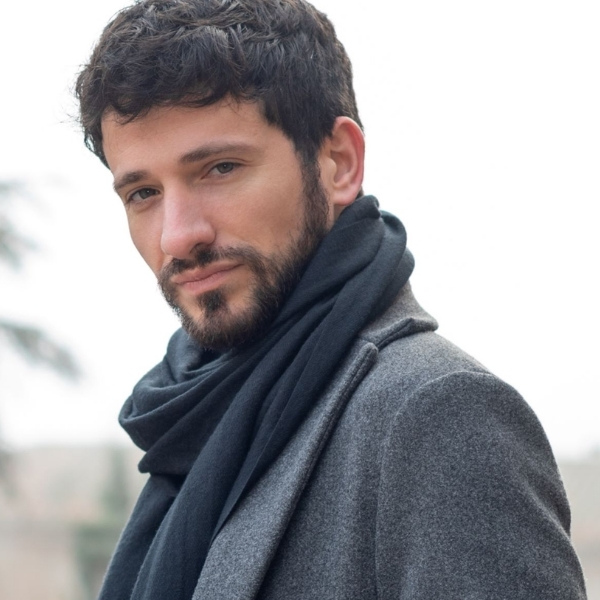 From Feb. 10th, Davide Levi conducts a new staging of Domenico Cimarosa's opera Il matrimonio segreto at Teatro Regio di…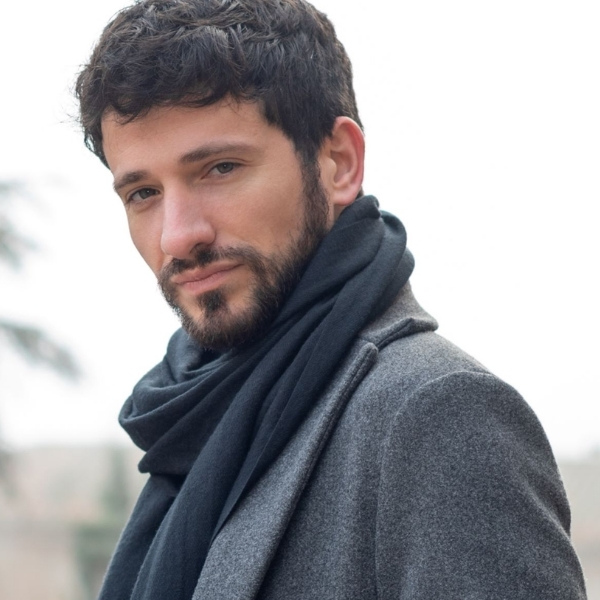 We are delighted to announce that the young Italian conductor Davide Levi has joined the Crescendi Artists family. Praised for…